We are so proud of our Class of 2024! Enjoy this video of pictures, memories, and milestones as we celebrate our soon-to-be freshman!
https://youtu.be/fubW5kwUWs4

‪Virtual Sr Scholarship & Award Video‬ ‪Congrats 2020 Grads!
https://youtu.be/kz-0zyNufy4
@thetribeHQ @BurgHSCounselor @DanielleMProhas @McBurgHSStuCo ‬

‪Sr Scholarship & Award Night video will be posted tonight at 6pm! Congrats Class of 2020!! @DanielleMProhas @thetribeHQ @BurgHSCounselor @McBurgHSStuCo ‬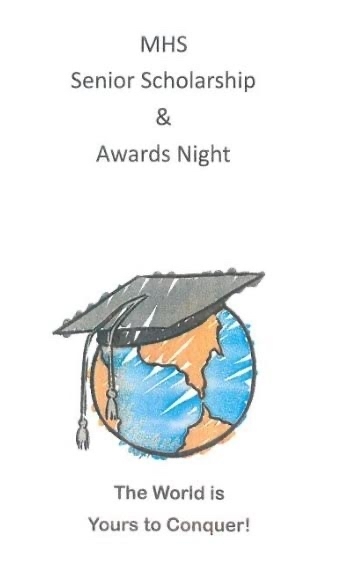 ‪Mechanicsburg High School Virtual Graduation goes live today, Sunday, May 31st at 2:00pm. 🎉 🎈 🎊 ‬ ‪Congratulations Class of 2020!! ‬ ‪@DanielleMProhas @thetribeHQ @BurgHSCounselor @McBurgHSStuCo ‬ ‪
https://bit.ly/2Wtrem3McBurg‬

Don't forget your food pickup today at the school, ATP, Pleasantview, and St. Michael's!! We also have bread, Bob Evans Mac n Cheese, and yogurt to share!! 9-11am!! See you soon!

Need milk? We have skim milk and TruMoo donations that we would love to be used! Mrs. Schipfer will be passing out today from 3:30-4:30 by cafeteria door. Pull through like food delivery and remain in car!

Shout out to Trooper Tim Durham for helping facilitate our Student Belonging Pick Up #knowourwhy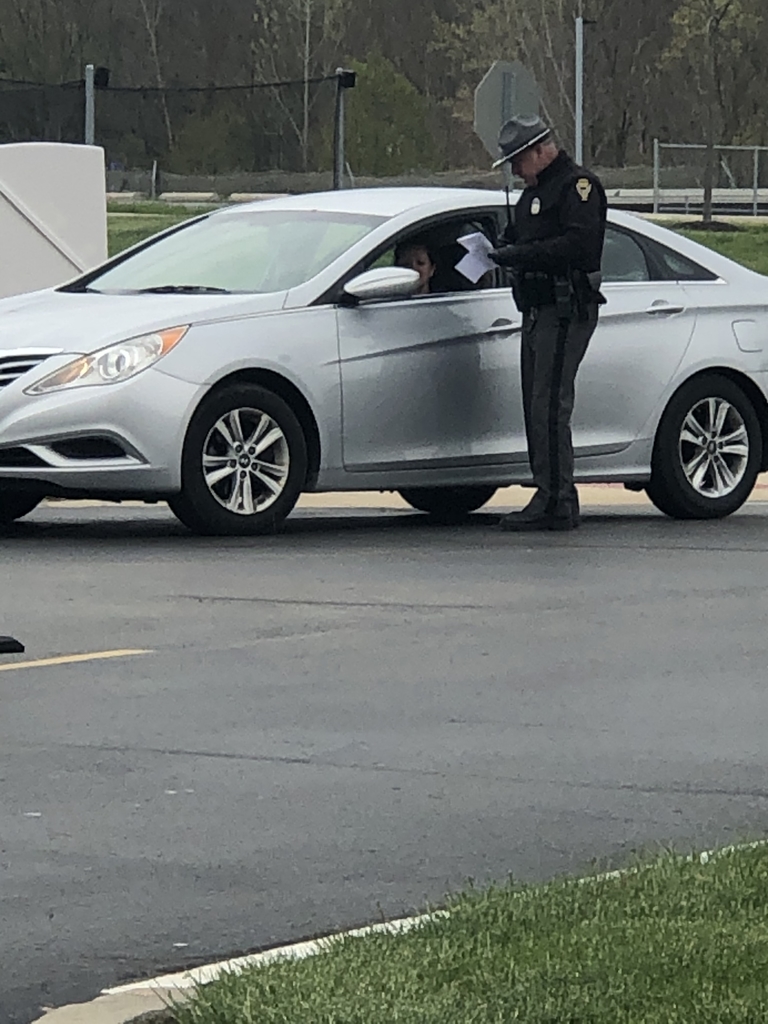 Mechanicsburg WILL be participating in this event. From 8:20-8:40.drive around the building near the stadium to show your support. School districts across Ohio will light stadiums for 20 minutes and 20 seconds to celebrate graduating seniors. #InThisTogetherOhio #OhioEd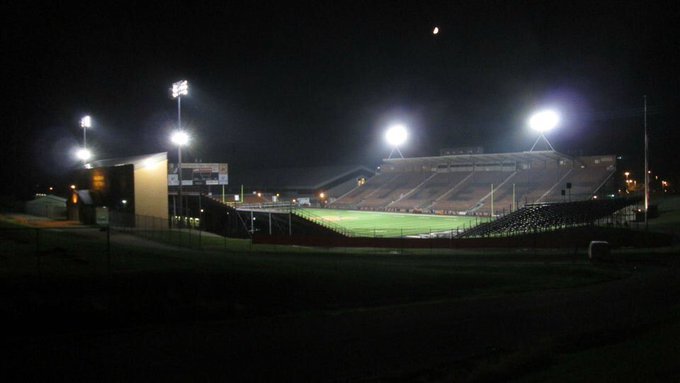 Join in on our "Virtual" Spirit Week during the week of 4/20-4/24. Post a picture & tag us on Facebook & Twitter.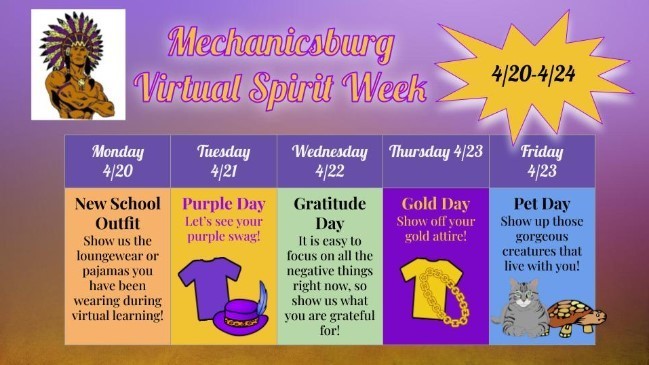 Due to Governor DeWine's extended school closure until May 1st, please look for updates from Superintendent Prohaska later today. She will send out a OneCall email with more information as well as post to our social media accounts.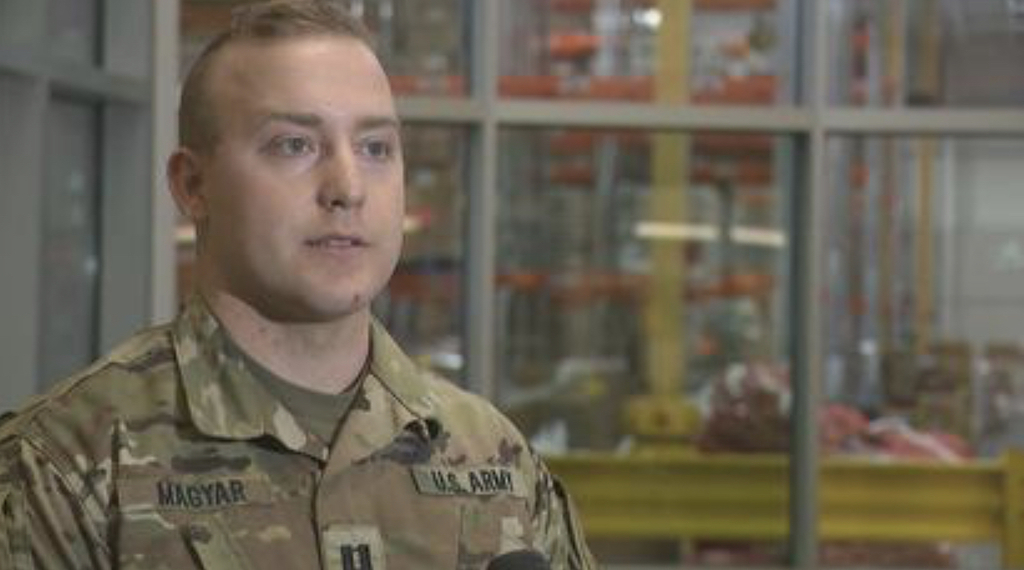 March 12 COVID-19 update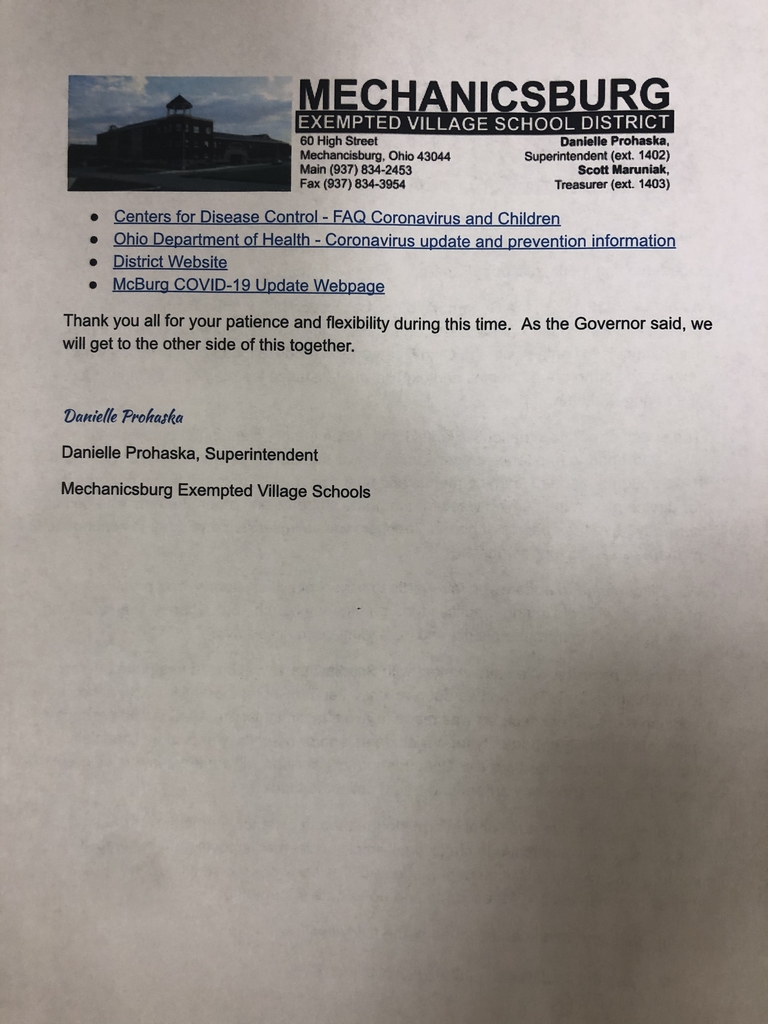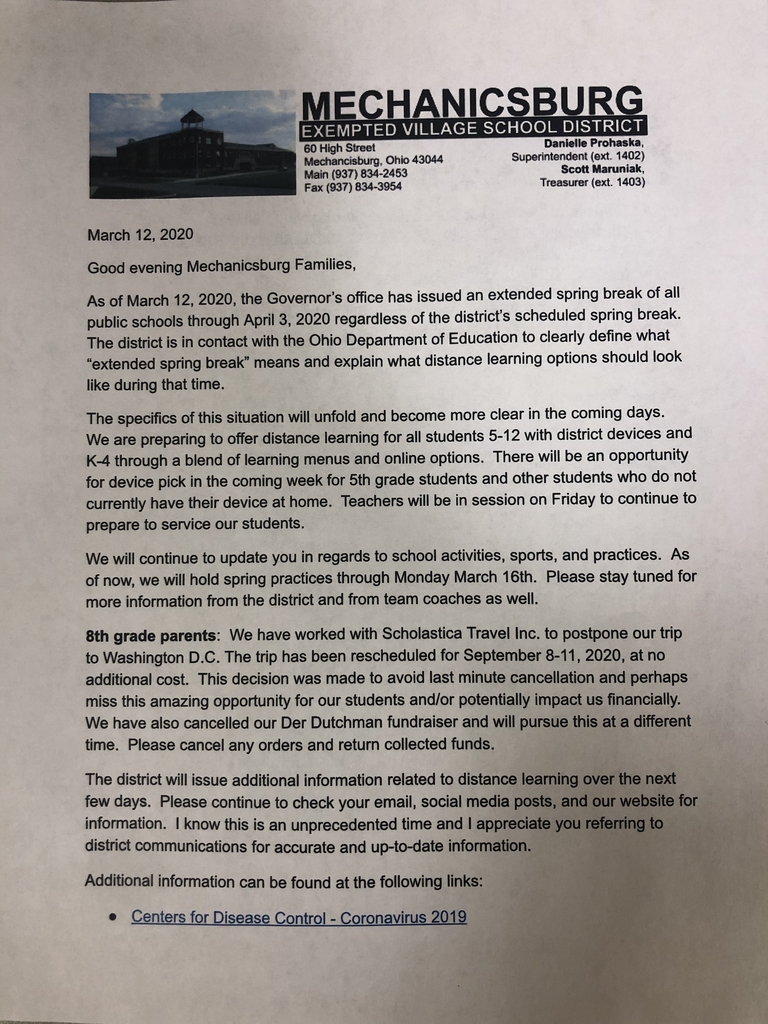 The school will post an update after 5pm today. Thank you for your patience as we work through this information.


The Mobile Mammography Unit is coming to Mechanicsburg Schools on Thurs, 4/16. Call 937.523.9332 to schedule an appointment. This event is open to everyone!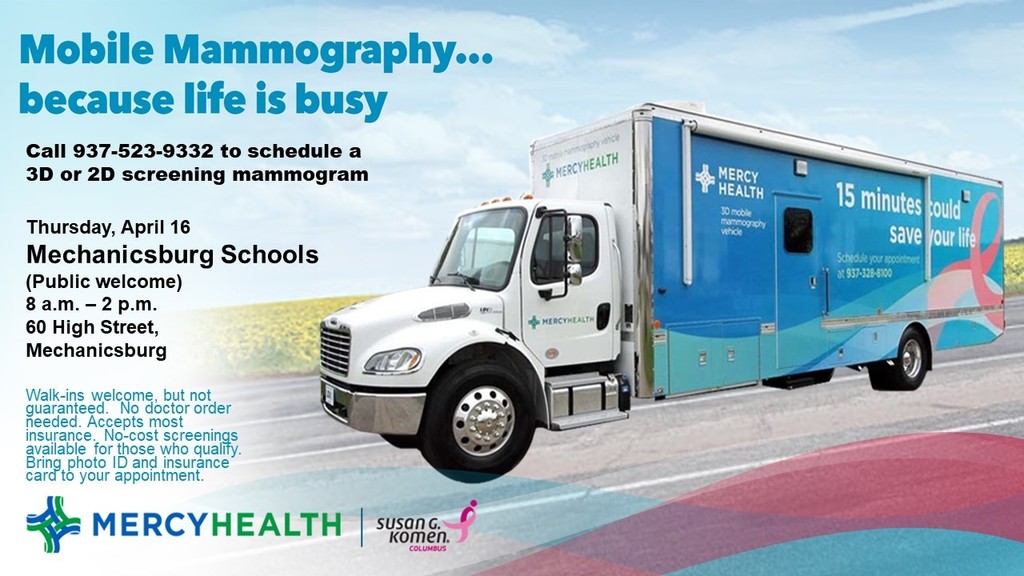 Music Boosters Annual Flea Market is coming soon! Check it out!


The High School Student Council is hosting a blood drive on Friday, April 3rd. Please consider donating blood by signing up at redcrossblood.org or by emailing Brittany Whitt at
whittb@mcburg.org
. Appointments are recommended but walk-ins will also be welcome that day!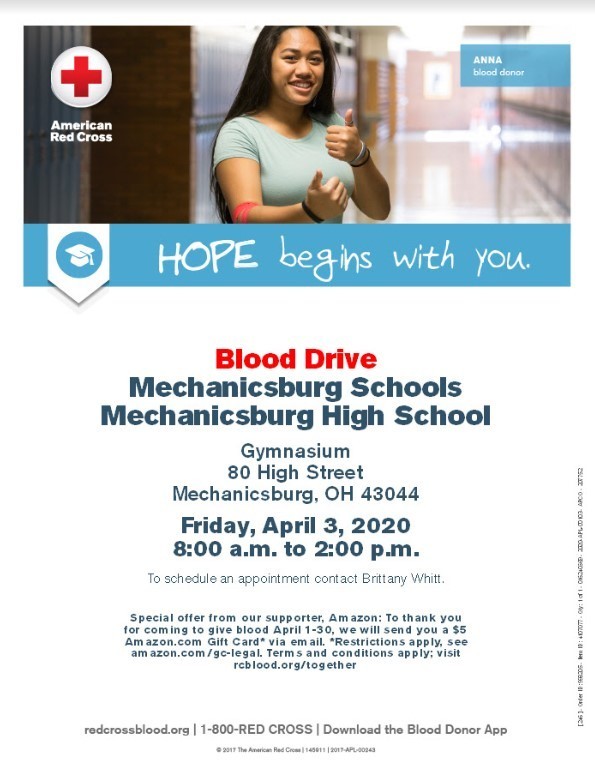 Happy hat day! #knowourwhy