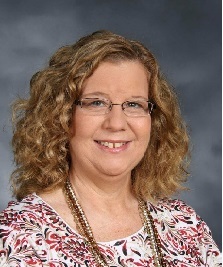 Cindy Poling - School Nurse
60 High Street
Mechanicsburg, Ohio 43044
937-834-2453 x 1115
Email
Mechanicsburg Schools has a medical clinic with one full time registered nurse (7:45am-2:45pm) everyday to help maintain a safe and healthy environment for the students to learn. The students are sent there for illness or injury requiring more attention than can be met by a non-medical person. The clinic is for all students in preschool through twelfth grade to be used when needed but not to be abused. The nurse works closely with all teachers and staff to make appropriate decisions in the care of all students. Any parent who has a medical concern about their child is encouraged to contact the nurse at school by telephone (937) 834-2453 x 1115 or email.
Over the counter Medications
In order for the nurse to dispense over the counter medications to your child at school, there are a few procedures to follow. They are listed below.
1. A parent or legal guardian must write and sign a note or fill out a medication form provided to you at beginning of the year. The note must say what medication, how much, how often and for what is the medication to be administered.
2. The medication MUST be provided to the school nurse in the original container and kept in the nurse's office for your child and only your child to take (parents of multiple children may provide one bottle for all siblings).
3. The note and medications will be used for that school year. At the end of the school year, all medications will be returned. A new note and medications will be needed for the next school year.
4. As always, a Doctor's order is needed for any prescription medications to be given at school. All medication must be in the original container.