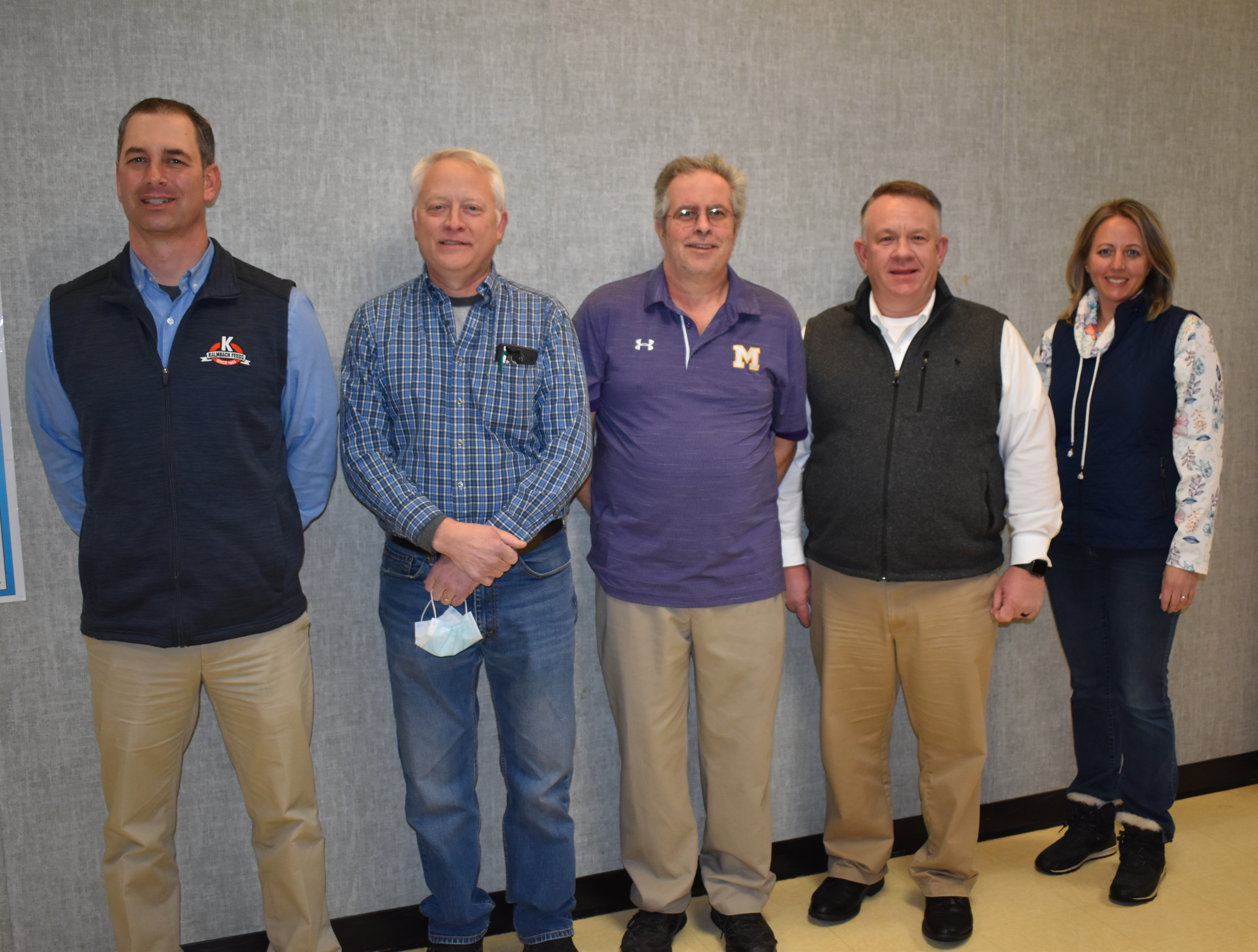 L-->R: Brian Forrest, Todd Boeck, Paul McMahill, Scott DeLong, Mea Reiser
Dear Community of Mechanicsburg,
With all the political craziness that is going on in the world today, both here at home and abroad, it is great to know that in our tight knit little community of Mechanicsburg, we are only looking for normalcy. Mechanicsburg Schools are currently firing on all cylinders: our academics, athletics, music program, and agriculture department are the envy of many other schools. Our students are exceptional students, athletes, artists, and civic minded leaders. We are proud to be able to showcase such talents. We are at the top of our game, but the road to greatness never ends. We as a Board, administration, and faculty pledge to you, our children and community, to continue to be the Best Small School in Ohio. We are challenging ourselves and each other to think outside the box, creating more opportunities for our students and community. We also strive to continue the many traditions that set us apart from other districts and communities. With your help we will carry on the great traditions that Mechanicsburg Schools have built over the last 100 years. We will not lose sight of what is important. GO BURG!
Sincerely,
The Mechanicsburg School Board of Education